Jam free, silent movement
finrae make Trolleys come with load carrying capacity of up to 1200 kg. With jam free silent movement, Trolleys are designed to transfer the load effortlessly from one place to other. finrae offers trolley with load capacity of 300, 600 and 1200 kg.
Made from high strength aluminium, finrae trolleys are equipped with low friction wheels and superior quality bearings.
We look forward to your Enquiry.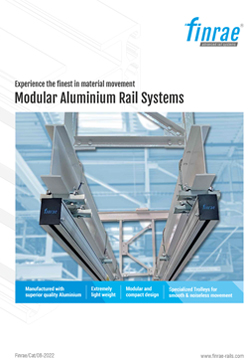 Do you want to know more?