finrae Tool Rail systems are light weight, designed to facilitate smooth movement of tools such as nut-runners, screw drivers on a compact assembly station or a layout. Each trolley is made of six wheels and is designed to provide smooth movement. Loop trolleys are provided to eliminate entangling of air cable, electrical supply wires or hoses.

The specialised mountings of Tool Rails come with flexible as well as rigid suspensions.
finare rail profiles are made from high quality aluminium. finrae tool profiles help to achieve consistent performance even for eccentric loads. The Tool rails are designed to suit various types of mounting options even for the places with space constraints.
Find your way to our products
We look forward to your Enquiry.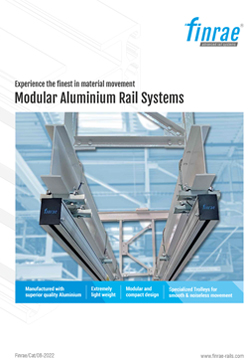 Do you want to know more?